HZ-41209A 1M Ohms ESD Antistatic Heel Strap With Blue Color

ESD Heel Strap provide protection for staff on the move. Constructed from durable materials, these heel grounders connect the person wearing them to ground via a proper floor mat or flooring material. Wearing the conductive ribbon inside the shoe or sock assures proper electrical contact with the user. The ribbon connects to the conductive rubber to complete the circuit between the operator and the static controlled floor or mat. A buried 1 meg ohm resistor is standard. Heel grounders are worn on both feet to provide consistent grounding while in motion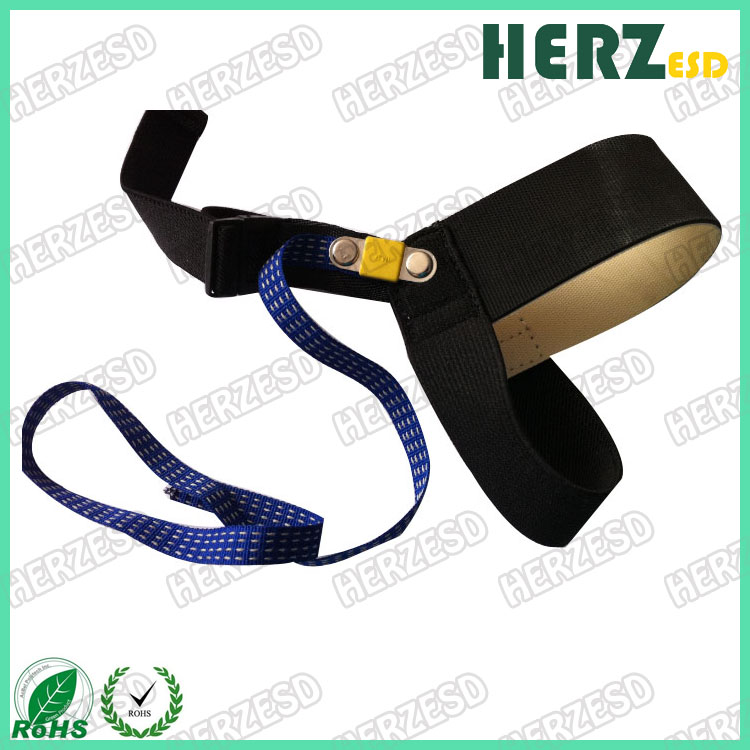 Application:

Rugged, WIDE heel cup for the utmost in contact surface!
Fully reversible, double the life!
Popular "cup" style, easy to use!
Non marring inner surface.
Scuff resistant outer surface.
Decay rate <0.1 second!
Extra long 18" conductive ribbon stays PUT!
1 meg ohm built in resistor for safety.
Acid, chemical and heat resistant.
Velcro hook & loop tightening system for ease of use.
Individualy packaged for secure deployment!